Green Cleaning Products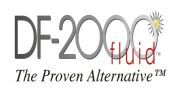 We're proud to exclusively use DF-2000TM Fluid Solvent, an environmentally-friendly dry cleaning solution that's tough on dirt, gentle on fabrics, and emits virtually zero Hazardous Air Pollutants (HAPs). The odorless formula is so clean that OSHA doesn't require its manufacturers to provide toxicity labeling.
With DF-2000 Solvent, we can do our part to ensure cleaner air and a cleaner environment for the Milwaukee community.
Green Technology
In addition to our non-hazardous dry cleaning solvents, Wolf's Cleaners also utilizes cutting-edge hydrocarbon dry cleaning machines. Hydrocarbon machines produce higher quality cleaning results while remaining a more environmentally-friendly option than other dry cleaning equipment.
To learn more about how Wolf's Cleaners promotes a safer environment for everyone, reach out to us via our Contact page.